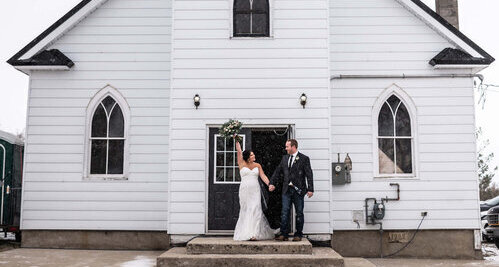 The Bethany Social House
The Bethany Social House
At The Bethany you will find a unique attention to detail, crafted to celebrate your historic day. The Bethany is a wood frame church exhibiting minimal ornamentation. It's romantic interior is donned with original wood tongue-and-groove wainscot, a barrel-vault ceiling and a raised chancel.
The Bethany offers a green space big enough for large garden parties. All while enjoying the backdrop of our 1928 prairie church. This historic property offers a brilliant backdrop for any wedding celebration. Paired with our preferred caterers and rental companies who offer exquisite service and products for your celebration, setting your mind at ease. If desired we also offer flexible food and beverage options and employ an open-vendor policy.
Abbey Business and Community Centre
Abbey Business & Community Centre
This former school is now the hub of the community, offering a variety of options for events and meetings.
The ABC Centre hosts a volunteer run thrift store, a a library, games room, fitness centre, and salon!
Events such as fundraisers, fitness classes, meetings, and children's programs are often held in this community centered building.
Our Cypress Hills Destination map will help you navigate to all the attractions in Cypress Hills.
View Area Map
Our Insider's Guide is the 
go-to source of what's happening
 in Cypress Hills.
View Insider's Guide
Our Partner Directory provides you direct access to all of our partners.
View Partner Directory