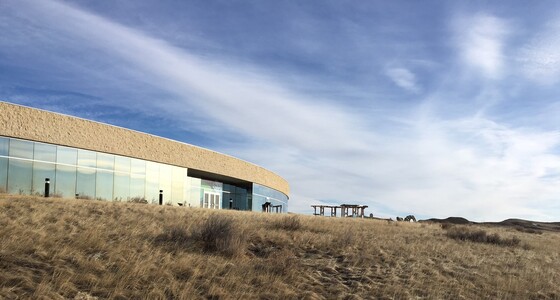 T.Rex Discovery Centre
T.Rex Discovery Centre
Located in Eastend, Saskatchewan, the T-Rex Discovery Centre is home to Scotty the T.Rex - the WORLD's Largest T.rex.
Join the on-going discovery in the Paleo Lab Experience – new in 2021. Work alongside the Royal Saskatchewan Museum's paleontologists, uncovering field jackets, putting together 3D mounts, looking for micro fossils and making your own dinosaur animation.
Take guided or self-guided tours, explore the dino dig pit, or walk the nature trail along the nearby Frenchman River Valley.
This interactive museum is a must see as you explore southwest Saskatchewan.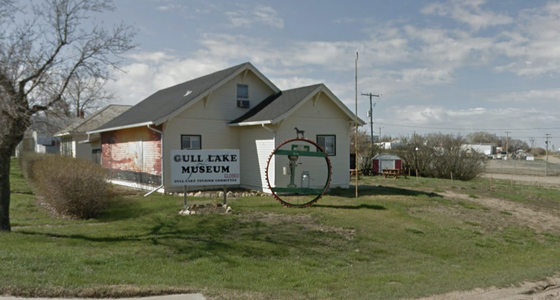 Gull Lake Museum
Town of Gull Lake
Discover what the small town of Gull Lake has to offer in this quaint three building complex! This small town museum showcases day-to-day living with the main building, a school and a workshop.
The museum often hosts local musicians and the tea time is a popular hang out and the perfect time to share stories.
The newest experience at the Gull Lake Museum is an escape room. Grab a group of friends and see if you can beat the clock.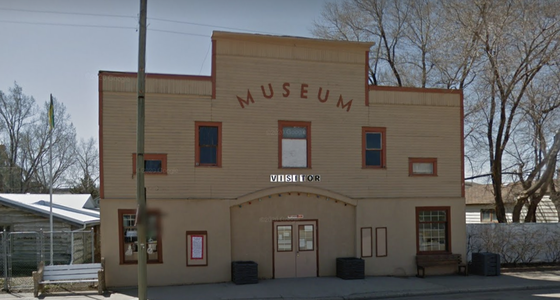 Eastend Historical Museum
Eastend Historical Museum
Explore what this amazing six building museum complex in Eastend, Saskatchewan, has to offer!
View the Tie Rail Ranch Log House that was built in 1909! Don't forget about the Machine Shed that includes a 1903 Case steam engine, a 1927 Federal truck, and so much more!
This small town museum is full of displays that will take you back in time. Local celebrity, Corky Jones, founded the museum with his diplay of locally discovered fossils and dinosaur bones.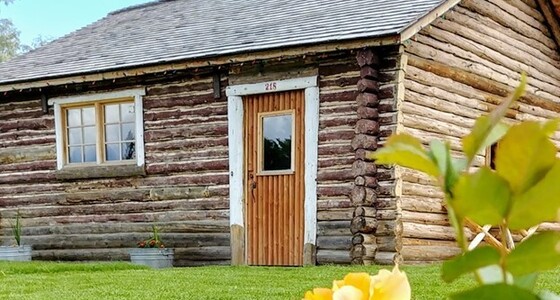 SW Saskatchewan Oldtimers' Museum & Archives
SW Sask. Oldtimers Museum & Archive
This museum in Maple Creek, Saskatchewan, consists of three Municipal Heritage Properties including:
A 1935 Log Museum complex (Saskatchewan's oldest purpose-built museum at 218 Jasper Street) that features exhibits detailing Frontier life and early ranching from 1870-1918
The W.R. Orr Building (former 1910 Union Bank of Canada at 114 Jasper Street) hosting the Maple Creek Visitor Centre and the Burnett & Orr Law Office exhibit
The C.M. Glascock Bulding (former 1909/1930 automobile dealership at 222 Jasper Street) featuring an Art Gallery, temporary and revolving exhibits, and public programming space (rentals available). Hours: Tuesday to Saturday - 9:00 am to 5:30 pm.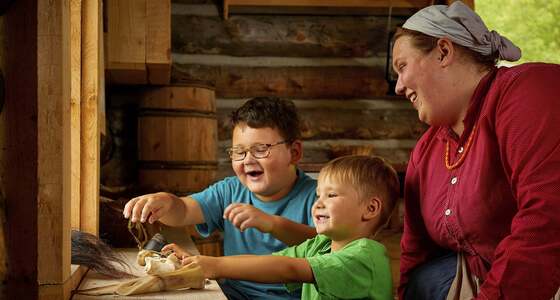 Fort Walsh National Historic Site
Fort Walsh National Historic Site
Located in the West Block of Cypress Hills Interprovincial Park, Fort Walsh National Historic Site was the headquarters of the North West Mounted Police from 1878 to 1882. This historic site is more than just a museum. It is an experience.
Step back in time to the 1870s and discover what life was like on a working fort in the lawless time of rotgut whikey runners. Imagine the scarlett serge clad NWMP marching on parade, hear Metis legends handed down through generations and learn traditional crafts and skills.
The Interpretive Centre is full of interactive learning opportunities and there is even a theatre where you can watch a short film to learn about the history of Fort Walsh.
A short walk down the hill leads you to the fenced in fort where you can wander and explore the various buildings and chat with guides who dress in period appropriate clothing. Beyond the fort, you can find walking trails with interpretive signs and, if you feel energetic, a set of the red chairs can be found on the hills south of the fort.
Finish your day with a snack from the small food menu while enjoying the view from the deck.
Our Cypress Hills Destination map will help you navigate to all the attractions in Cypress Hills.
View Area Map
Our Insider's Guide is the 
go-to source of what's happening
 in Cypress Hills.
View Insider's Guide
Our Partner Directory provides you direct access to all of our partners.
View Partner Directory