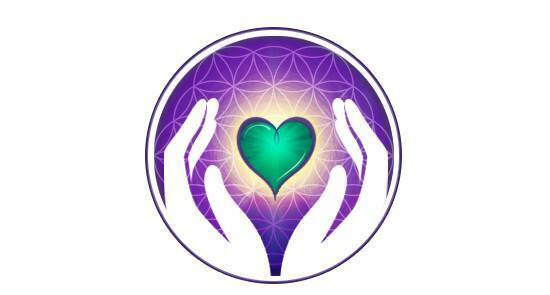 Divine Guidance Empowering YOU
Retreat in Cypress Hills
Jeanne (B.Ed; M.Ed) and Dale Hoag are healers, spiritual teachers and transformational leaders with over 15 years of training and experience in the healing arts. They are Licensed Spiritual Health Coaches and Certified Usui Reiki Master-Teachers along with certification in many other healing modalities (ThetaHealing, HeartMath, Spiritual Dowsing, Sound Coaching). Through the years they received further training and development through the Monroe Institute, Omahara School of Enlightenment, Karuna Dhamma Vipassana Meditation, Emotion Code, Emotional Freedom Technique, Meditation and Qi Gong along with various courses and classes to enhance spiritual growth. They began offering retreats in Cypress Hills, SK in the spring of 2018 and continue offering twice a year retreats in late April and October. Their practice, Divine Guidance Empowering You is located in Medicine Hat.
In the Spring of 2022 Dale and Jeanne partnered with Annie Anderson of the Energy Medicine Clinic in Medicine Hat to assist with the retreats. Annie began receiving training in the alternative healing arts in the 1990's but in 2003 returned to school for training as a paramedic. In 2019, she decided to recertify her Reiki training. Not only did she advance to the Master-Teacher level but went on to receive certification in advanced EFT Practitioner, Positive Psychology, HeartMath Coach with a trauma lens and an End of Life Doula. Annie is also a Meridian Stress Analysis BioResonance Technician that requires on-going training. Currently, Annie is enrolled at the Quantum University in Honolulu completing her Master's degree and PhD in Natural Medicine.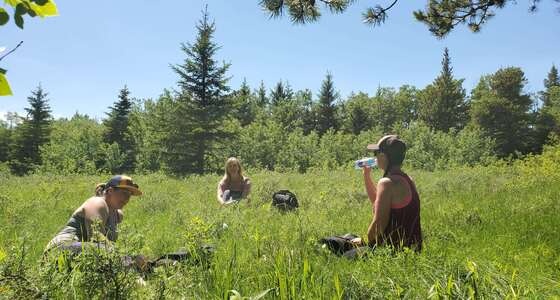 Forest Bathing
Jacquie Bolton, Nature Therapy Guide
Forest Bathing walks are now being offered in the Centre Block of Saskatchewan's Cypress Hills Interprovincial Park.
Join Jacquie Bolton, a certified Nature Therapy Guide, to experience a slow guided walk in nature that awakens the senses, calms the mind, and supports health and wellness. These walks are based on the Japanese practice of Shinrin-Yoku which translates into "forest bathing" and refers to taking in the atmosphere of the forest. This is a research-based practice that can help participants unwind, feel more relaxed and reconnect with the rhythms of nature.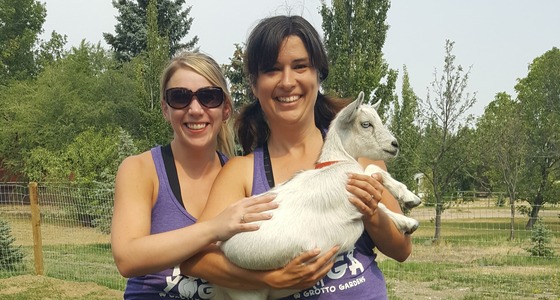 Goat Yoga
Grotto Gardens Family Fun Farm
Are you looking for a unigue experience in Maple Creek, Saskatchewan?
Grotto Gardens was the first goat yoga in Canada and this unique experience is still attracting visitors from all over.
Stretch your body and clear your mind with this unique yoga session. Connect with nature as the goats roam around and laugh as they visit you mid "downward goat." Classes are held in a beautiful barn and the 1 hour yoga session will be adapted to the class's experience.
Private sessions are available for your bachelorette, birthday, or team-building needs. Enjoy some relaxation, laughs, and cuddles with these cute goats.
Our Cypress Hills Destination map will help you navigate to all the attractions in Cypress Hills.
View Area Map
Our Insider's Guide is the 
go-to source of what's happening
 in Cypress Hills.
View Insider's Guide
Our Partner Directory provides you direct access to all of our partners.
View Partner Directory