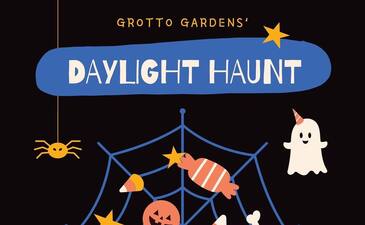 October 29, 2021 – October 31, 2021
Grotto Gardens' Daylight Haunt
Grotto Gardens Country Market
Maple Creek
Suitable for kids and those who aren't up to be quite so frightened.
Oct. 29, 30, 31
10 am to 4 pm
register online at www.grottogardens.ca
Our Cypress Hills Destination map will help you navigate to all the attractions in Cypress Hills.
View Area Map
Our Insider's Guide is the 
go-to source of what's happening
 in Cypress Hills.
View Insider's Guide
Our Partner Directory provides you direct access to all of our partners.
View Partner Directory