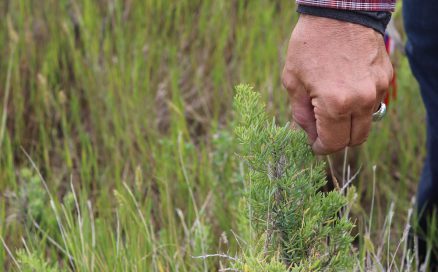 Jul 20, 2020
A Walk with Joseph
By Christine Broderick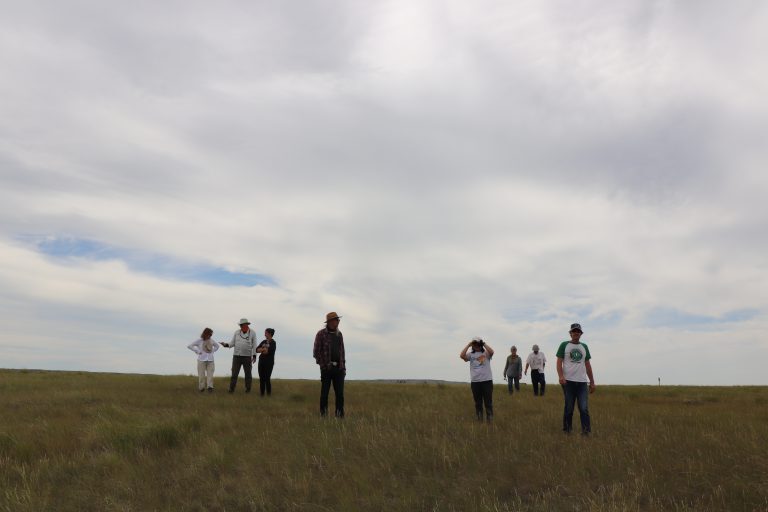 Nestled in the town of Val Marie is a cute little accommodation called Sky Story Bed and Breakfast. The owner, Diana, is an artist and runs yoga and art retreats. She and her partner, Joseph, have also started inviting people on culture walks around the west block of Grasslands National Park and the Val Marie area.
Joseph Naytowhow is a Cree artist and storyteller. He loves to introduce people to his Indigenous culture and share the ways of the land according to the Nehiyaw/ Cree worldview.
I was lucky enough to join Joseph and Diana on one of these walks. It was apparent right away that Joseph's walks are intuitive and change authentically based on the conversations and surroundings.
We started the tour smudging ourselves and then choosing a word to set our intention for the day. My word was inner-peace. Joseph was happy to share some Cree language and vocabulary with us as we shared our intentions.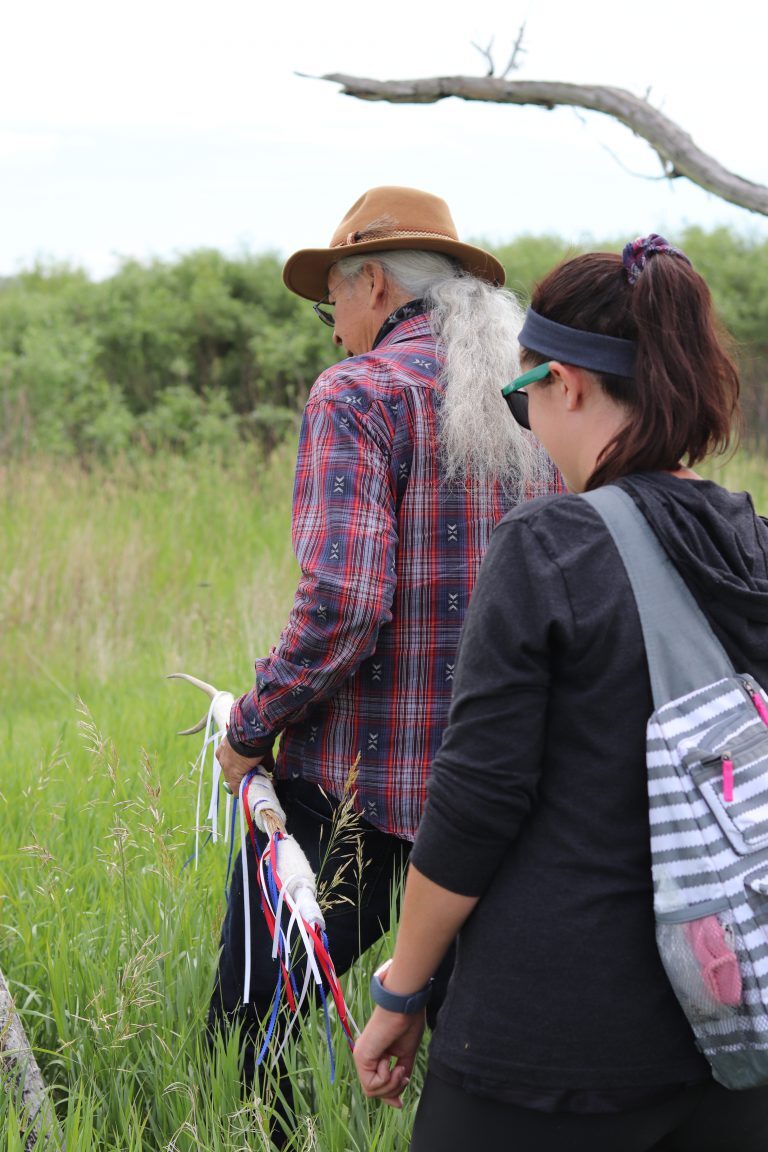 Alternating between Cree and English, Joseph's stories were full of expression and tradition. He would see a certain plant and it would remind him of another story to tell. As we hiked though the varying landscapes, he'd stop and share his knowledge of the plants, animals, footprints, or other evidence of life, often relating them back to a cultural belief.
More than once he led us in giving our own pinch of tobacco to thank, acknowledge, or pray for the gifts we received from Earth. When one lady was suddenly stung by something, Joseph and Diana quickly found a plant that helped lessen the sting, laying tobacco as a gift to that plant for letting us pick it.
When our convoy came across a rabbit that had sadly been hit, they put on gloves, laid tobacco, and said a prayer. It is apparent that this couple lives each day with the values that they were sharing with us. As they moved the rabbit to the nearest fence post in respect for it and as a way to protect other animals from being hit, my mind was deep in thought about ways that I can bring more of this respect into my everyday life.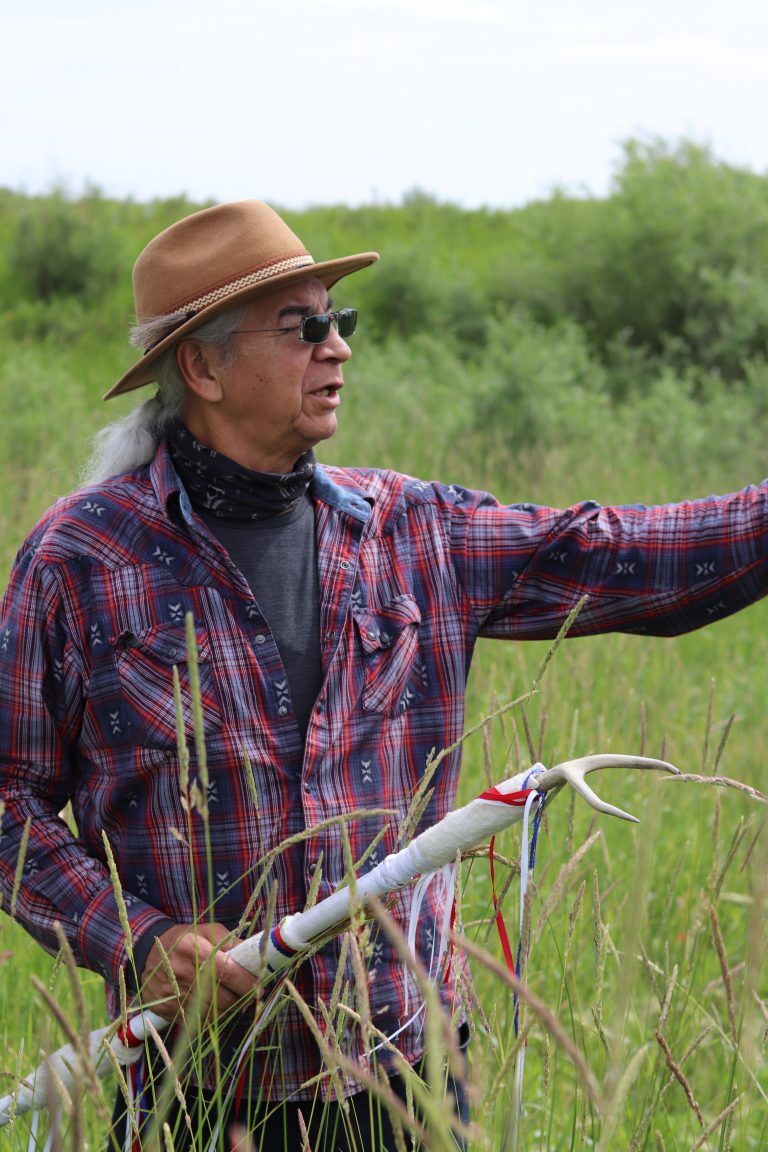 We stopped at various locations around the park and as we looked over the hill at our last stop, we were lucky to see four bison across the valley. This, of course, prompted Joseph to teach us another song.
As we sang for the bison and they drew nearer to our voices, I realized that I was feeling a sense of that inner-peace I had been looking for.
Sky Story Bed and Breakfast and Joseph have decided to host one more walk on August 4, 2020. Give them a call for more information. 1-306-550-5377
Bringing you
quality tourism experiences
Cypress Hills Interprovincial Park is a unique and ruggedly beautiful area, with forests, fields, and streams to enjoy activities like camping, hiking, fly fishing, or just relax.
The park is also a Dark-Sky Preserve – one of the largest in North America making it the best place for watching the night sky.