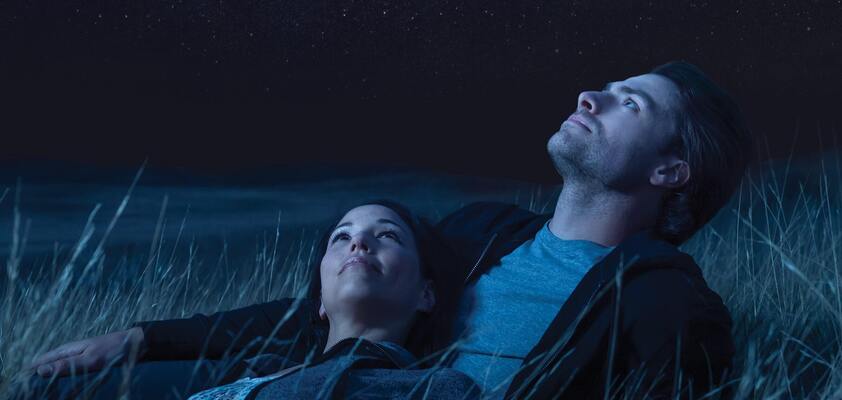 Aug 18, 2021
Dark Skies in CGDA
By Christine Broderick
Cover Photo Credit to Tourism Saskatchewan and Chris Hendrickson Photography
Whether you simply love laying on the grass staring up at the stars or you are an expert on the solar system, our destination area offers a variety of opportunities for you to experience the awesomeness of our dark skies.
Dark Sky Preserves
You won't find any light pollution in Grasslands National Park, so grab your camera or telescope and take advantage of the wide-open spaces. The Cypress Hills Dark Sky Preserve has over 39,000 hectares of protected dark skies and Old man on His Back Prairie and Conservation Area has also been designated as a nocturnal preserve.
Wilkinson Memorial Observatory in Eastend
Open by appointment and managed by volunteers, this observatory is home to a Celestron Ultima 11" 2800mm focal length telescope with eye pieces ranging from 40mm to 10.5mm along with various filters and a tracking system. It is named after a local amateur astronomer who built his own 8" reflector telescope through which locals gazed through in wonder.
The Annual Saskatchewan Summer Star Party
Each summer, in the centre block of Cypress Hills Inter-Provincial Park, the Meadows campground is blocked off for the summer star party. All light sources are covered and the ground becomes a field of telescopes. Over 300 people of all interest levels attend this event. Vendors display their latest technology and attendees enjoy a weekend of scheduled speakers and activities.
Cypress Hills Observatory
This dome observatory also has a 60 seat yurt classroom! The three telescopes include a 14" Celestron and two portable Dobsonian telescopes. Contact the park to find out about any scheduled programs or to arrange a visit with your group. (Currently closed due to Covid)
Guided Interpretive Walks
Both Cypress Hills and Grasslands host guided interpretive walks that focus around the topic of dark skies. Beyond the Big Dipper is a reoccurring astronomy event held in Grasslands National Park, so be sure to check their website for dates.
Astro Photography
Our wide-open spaces allow ample opportunity for night photography. The Great Sandhills and Grasslands National Park are fan favorites, but our skies are endless, so get creative!
As you plan your vacation around the magnificent dark skies, be sure to check out the rest of our website to see what daytime adventures you can take part in. From unique accommodations to historic ranches and museums, there is much to do and see while you are in the Cypress Hills - Grasslands Destination Area.
Bringing you
quality tourism experiences
Cypress Hills Interprovincial Park is a unique and ruggedly beautiful area, with forests, fields, and streams to enjoy activities like camping, hiking, fly fishing, or just relax.
The park is also a Dark-Sky Preserve – one of the largest in North America making it the best place for watching the night sky.