Cypress Hills Interprovincial Park - Saskatchewan
Cypress Hills Interprovincial Park - Saskatchewan
Cypress Hills Interprovincial Park Saskatchewan (CHIPP Sask.) is open and beautiful year-round. Fall & Winter camping (no water or electrical services – pit toilets) are available to the adventurous from October to early May each year. Snow transforms the park into a winter wonderland! Winter activities at CHIPP Sask. include: Cross Country Ski Trails, Snowshoe Trails, Winter Warm-Up Shacks, Winter Picnic Shelter, Toboggan Hill, Mini-Luge Snow Slide, Winter Walks, Winter Fat Biking Trails, Snowmobile Area, Winter Camp-Easy Tent Rentals, and Winter Events & Programs. For more information on "Winter in the Hills" as CHIPP Sask., please call (306) 662-5411. Year-round vehicle entry passes required.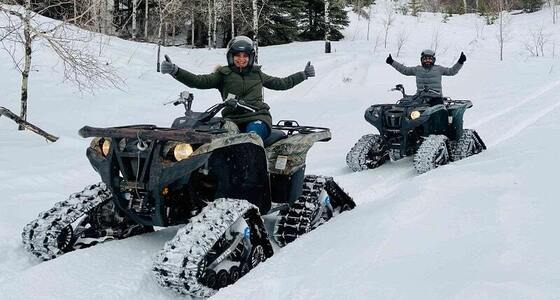 Winter at Reesor Ranch
Historic Reesor Ranch
Cozy up in a cabin after experiencing all sorts of winter activities at the Historic Reesor Ranch. Enjoy cross country Skiing, snowshoeing, tobogganning, and guided ATV tours.
Our Cypress Hills Destination map will help you navigate to all the attractions in Cypress Hills.
View Area Map
Our Insider's Guide is the 
go-to source of what's happening
 in Cypress Hills.
View Insider's Guide
Our Partner Directory provides you direct access to all of our partners.
View Partner Directory