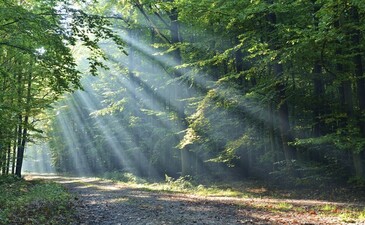 April 21, 2023 – April 23, 2023
Retreat in Cypress Hills
Retreat in Cypress Hills
Cypress Hills Centre Block
Join us in the serene Cypress Hills, the perfect place for a weekend away in nature to rejuvenate your body, mind and soul! Each retreat is created with a central theme running through each activity. A carefully created schedule of events ensures smooth transitions between activities yet flexibility is embedded to allow more flow where needed. What makes our weekend retreats special is the focus on experiential learning – the key to lasting transformation. You will be guided through various experiences by qualified practitioners to help you explore, release and renew! Experience Fire & Drum ceremony, Meditations, Oneness Blessing, Forest Bathing, EFT, Emotion Code, HeartMath, ThetaHealing, Soul Tones, Breathwork, Qigong (and other movement activities) depending on the expertise of the presenting practitioners.
In your free time enjoy The Zen Space for quiet contemplation and meditation with Hemi-Sync and Brain Tap; Amethyst Bio-mats; PEMF (Pulsed Electro-Magnetic Frequency) mat; the Energy Magnifying Frequency Amplifier and iTeraCare Frequency devices. Quantum Scalar Wave Energy devices run 24/7 to keep the frequencies at their highest!
Your investment for this all-inclusive weekend is $747 (includes taxes, approximately 24 hours of planned activities, all meals (provided and prepared with love by Jordyn Guckert of The Shop in Maple Creek) and shared accommodations (two and three bedroom townhouses and cabins) at The Resort at Cypress Hills.
Our Cypress Hills Destination map will help you navigate to all the attractions in Cypress Hills.
View Area Map
Our Insider's Guide is the 
go-to source of what's happening
 in Cypress Hills.
View Insider's Guide
Our Partner Directory provides you direct access to all of our partners.
View Partner Directory